Meet Our Leaders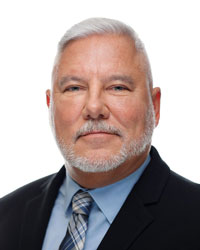 John Barrett, MBA, R.Ph.
Interim President
John Barrett is the interim President of PerformRx LLC. Accredited by both the National Committee for Quality Assurance and URAC, PerformRxSM is one of the nation's leading pharmacy benefit management organizations. In his capacity as PerformRx's president, Barrett maintains oversight of PerformSpecialtySM, PerformRx's industry-accredited and fully integrated specialty pharmacy. PerformRx offers comprehensive pharmacy benefit management services with a focus on achieving greater health outcomes and lowering overall health care costs for clients and their members.
Barrett has more than 30 years of experience in the pharmacy field. In his role as Vice President of Account Management and Business Development for PerformRx, he helped steer focus toward PerformRx's expansion into commercial lines of business by targeting sales efforts to employer groups and non-government sponsored managed care organizations. In addition, with accuracy and efficiency in mind, Barrett restructured and redesigned the proposal process by developing a central reference database and streamlining process flows. His oversight of the company's marketing efforts has also helped to strengthen brand awareness and increase PerformRx's and PerformSpecialty's social media presence. Furthermore, under his direction, PerformRx launched PerformRx Review, a pharmacy-oriented publication that offers the latest news and analysis on advances in pharmacy practices. Since the publication's launch in 2018, more than 25,000 copies have been circulated to health care professionals nationwide.
Before serving in his current role, Barrett spent 12 years with PerformRx, serving in various key positions throughout the organization. His past roles included Associate Vice President of Compliance and Quality, Associate Vice President of Operations, and Vice President of Account Management and Business Development. He has also worked as a pharmacy accreditation reviewer for URAC, a Washington, D.C.-based health care accreditation organization. He has also practiced as a clinical pharmacist in mail-order and community pharmacies.
Barrett earned a Master of Business Administration from LaSalle University and a Bachelor of Science from the Philadelphia College of Pharmacy and Science. He is a registered pharmacist and a member of the Academy of Managed Care Pharmacy, the Pennsylvania Pharmacists Association, the BucksMont Pharmacists Association, and the Health Care Compliance Association.
Read more

Read less

of John Barrett, MBA, R.Ph.'s bio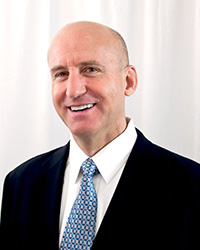 James Brehany, Pharm.D., J.D., PA-C
Chief of Staff
James Brehany, Pharm.D., J.D., PA-C, currently holds the position of chief of staff for PerformRx. He has devoted the vast majority of his 30-year career in pharmacy to managed care.
During this time, Brehany has held a number of operational, clinical, management and executive positions in both the PBM and managed health care markets, including director of drug purchasing, director specialty drug operations, PBM corporate counsel and vice president/general manager mail service operations. In addition, Brehany, as an Associate Professor of Pharmacy Administration, taught Pharmacoeconomics and Principles of Managed Care at the University of Rhode Island School of Pharmacy.
Read more

Read less

of James Brehany, Pharm.D., J.D., PA-C's bio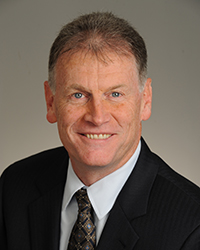 Michael Reilley
Vice President and Chief Financial Officer
Michael Reilley is Vice President and Chief Financial Officer of PerformRx.
He is responsible for overseeing all of PerformRx's financial operations, including strategic planning, reporting, budgeting, and supervision of accounting functions. He also oversees the accounting and rebate staff as well as all banking and investment functions. As the Chief Financial Officer, he helps to establish the strategic direction of the organization while monitoring the company's operational and fiscal performance.
Before joining PerformRx, Reilley spent more than six years serving in different capacities within the Finance department of the AmeriHealth Caritas Family of Companies. He oversaw financial reporting, including quarterly, annual, and year-end audits. During his career at AmeriHealth Caritas, he developed business plans, conducted feasibility studies, and was involved with the strategic planning process.
Reilley has more than 30 years of accounting and finance experience, including 25 years with managed care organizations. He earned a Bachelor of Science in accounting and finance from Drexel University.
Read more

Read less

of Michael Reilley's bio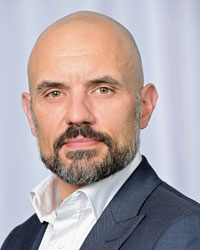 Andrew Maiorini, Pharm.D.
Vice President, Clinical Programs
Andrew Maiorini is Vice President of Clinical Programs for PerformRx.
He oversees formulary development, drug therapy management, pharmacy informatics and analysis, and PerformRx's state-of-the-art prior authorization process.
Maiorini has been with the company since 2005, serving in various clinical roles supporting formulary management, drug utilization review, and drug therapy management. He joined PerformRx as a Clinical Pharmacist. His scope of clinical expertise spans the growth and expansion of PerformRx's award-winning Drug Therapy Management Program and the implementation of Medicare Part D programs, as well as the specialty drug management, bleeding disorder, and hepatitis C management programs. Additionally, he has developed several advanced utilization management programs, including an opioid overutilization management program. Prior to joining PerformRx, Maiorini was the ICU Clinical Pharmacist for Delaware County Memorial Hospital in the Crozer-Keystone Health System
Maiorini earned a Bachelor of Science degree in biology from La Salle University and a Doctor of Pharmacy degree from Temple University's School of Pharmacy. He then completed a general practice residency at Thomas Jefferson University Hospital.
Read more

Read less

of Andrew Maiorini, Pharm.D.'s bio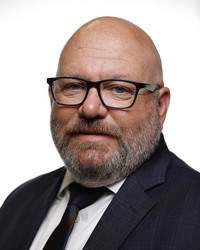 Patrick Gallagher, R.Ph.
Vice President, Operations
Patrick Gallagher is Vice President of Operations for PerformRx.
He oversees all PerformRx operational areas, including the Customer Care Center, New Business Implementation, Clinical Operations, Electronic Data Interchange and Technical Management, Training, and Network Operations. Additionally, he supports Government Relations as well as sales and growth activities. Gallagher is responsible for managing all PerformRx vendor relationships as well as internal and external systems development and technical advancement within pharmacy operations.
Gallagher joined PerformRx in 2002 as a clinical pharmacist and worked his way up to supervisor of the Clinical department. He then transitioned to the Account Management department as a senior account executive, working with five Medicaid managed care organizations and three Medicare Advantage plans. After two years in this position, he was promoted to director of the newly formed Business Solutions department. Subsequently, the Pharmacy Network department was added into Gallagher's jurisdiction. He created cutting-edge pharmacy benefit management systems in the areas of claims processing, clinical services, compliance, logistics, procurement, contracting, and IT systems for customers.
Gallagher earned a Bachelor of Science in pharmacy from Philadelphia College of Pharmacy and Science. He is a registered pharmacist with the Pennsylvania State Board of Pharmacy and has 11 years of experience working in community pharmacy. He is a member of the Academy of Managed Care Pharmacy, the National Council for Prescription Drug Programs, the American Society of Health Systems, the Pennsylvania Pharmacist Association, and the Health Information Management Systems Society.
Read more

Read less

of Patrick Gallagher, R.Ph.'s bio