PerformMAX
Your Web-based Portal and Data Warehouse
PerformMAX is an all-in-one solution for health care data management. This web-based solution is capable of integrating health care data from across the spectrum — including medical, pharmacy vision and dental — and making it available in real time for superior member care coordination.
With PerformMAX, clients are able to link medical, pharmaceutical and claims databases with other industry resources to create a single point of reference. This integrated data stream can provide a more complete picture of the member by connecting information such as disease states and expenditures from multiple sources, allowing health plans to make better and more informed decisions. Using a series of member, prescriber and client portals, each party is able to access the data that is relevant to its needs. And because it is updated in real time, all users — from call center personnel to prescribers — will have access to the same up-to-date information.
Through robust reporting, ease of use, improved efficiency and accuracy, and a more holistic member portrait, PerformMAX can help you to achieve lower costs and better outcomes. To learn more about PerformRx's integrated data management solutions, email us at info@performrx.com or call us at 866-533-5492.
Client Portal
The PerformMAX client portal provides clients with access to all PerformRx standard reports, claims data and member profile information. Users can run reports/queries by selecting from various data elements and date ranges. The portal export feature allows data to be converted into different formats including Microsoft Word and Excel, allowing for utilization of the data outside of the portal environment. Each aspect of the client portal helps to build a comprehensive tool designed to keep the client organized, efficient and effective.
On-demand reporting: Make use of on-demand utilization reports/queries by selecting from various data elements and date ranges. Based on the client and their available data, these reports/queries can be generated using pharmacy data only or medical data and integrated data (a combination of both).
Claims View
Search through the database by claims type. These searchable types include, but are not limited to, pharmacy, medical, dental and vision.
Member Search
Clients can search for individual members. Clients can view the member's 12-month profile, providing a snapshot view into the member's health care. This snapshot includes:
Demographics

Eligibility

Medical conditions

Recent services

Utilization alerts

Patient consultations (DTM)

Pharmacy adherence

Lab measures and screenings

Medical procedures

Medical, dental, vision and lab claims
Member Portal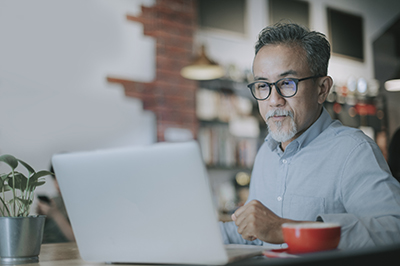 PerformMAX's member portal was created to be a user-friendly and informational tool to help members take control of their care. Once members log in, they can access a variety of useful options, including retrieving materials pertinent to their specific benefit needs, creating their own personal health records, exploring frequently asked questions and answers, and checking the status of prior authorization requests. Such member empowerment improves overall member health by offering the individual the ability to take a proactive approach to health care.
Through the portal, members can access additional resources such as:
Claims history

Benefit information

Searchable and printable formulary

Pharmacy locator

DTM communications

FAQs

Drug pricing tool
Prescriber Portal
The PerformMAX prescriber portal allows a client's physician base to access integrated patient claims history, displaying all available pharmacy, medical, dental, vision and lab information for a patient in a single-screen. Physicians and other prescribers can also search for disease state information, access the PerformPA® prior authorization web submission form, and if the prescriber's patients are enrolled in a PerformRx DTM program, review any previously sent communication relevant to those patients.
The prescriber portal gives access to:
Member demographics: name, address, phone/email, date of birth

Medical conditions: identified by diagnosis codes

Recent history: inpatient confinements, emergency room (ER) visits, primary care visits, specialist visits, vision, dental, etc.

Prescription drug history: cost, GCN count, 12 month compliance profile by drug name

Gaps in care

Surgical procedures history

Medical, dental and vision claims: date of service, provider national provider identifier (NPI), name, place of services and diagnosis codes

Lab claims: date of service, provider NPI, name, location and description of service
All information provided by PerformMAX is HIPAA-compliant. The period of information availability is restricted to a 12-month period. Prescribers are limited to claims associated with their NPI number to remain compliant with HIPAA.
Prescribers utilizing the Web portal can also view the following:
Searchable and printable formulary

Utilization criteria

Member care guides

Member education materials

Plan communications

Prior authorization request status checks