Residency
PerformRx PGY-1 Residency Program
PerformRx offers pharmacists a clinically-based, holistic residency program that is enriching, challenging, and rewarding. The PerformRx residency program is a one-year, post-graduate, ASHP-accredited program designed to provide the knowledge and skills necessary in order to assume leadership roles in the managed care industry. The resident will develop an understanding of pharmacy operations specific to the diverse managed care departments within PerformRx. Each rotation will give the resident an opportunity to learn and perform the clinical duties of a pharmacist in that department.
Rotation experiences include:
Formulary management
Prior authorization
Medication therapy management
Clinical market intelligence
We also offer the opportunity for an elective rotation in an area which suits the interest of the resident.
The residency program includes a research component. The research results will be presented at a professional pharmacy conference and/or submitted for publication in a peer-reviewed journal. The completion of the research project will allow the resident to enhance skills related to project planning and development, time management, data analysis, and interpersonal skills.
The 12-month program begins the second week in July each year.
Program Benefits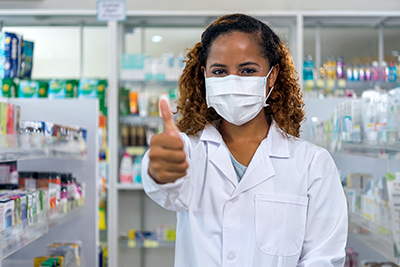 PerformRx residents may be eligible for the following program benefits:
An annual stipend

A benefits package including medical, pharmacy, dental and vision coverage

401(k) fund options

20 days paid time off and 10 paid holidays

Reimbursement to professional pharmacy organizations, including (but not limited to) the Academy of Managed Care Pharmacy (AMCP)

Funding for attendance at professional meetings
Additional Activities
Our residents receive many opportunities to develop professional competence and provide clinical contributions, including:
Pharmacy student precepting and clinical lab instruction at a local pharmacy school
Member and provider health awareness programs
National Committee for Quality Assurance (NCQA) and URAC accreditation processes
Article publication in internal and external newsletters and journals
Formal presentations to clinical staff
Participation in specialty pharmacy services
Application Requirements
All residency applicants must possess the following:
A Doctor of Pharmacy degree from an Accreditation Council for Pharmacy Education (ACPE) accredited college of pharmacy
Pharmacist license from any U.S. state or eligibility for licensure (chosen residents must be licensed prior to completion of the program's first quarter)
A curriculum vitae
Completed application in PhORCAS™ system
Three letters of recommendation
Official college transcripts
A letter of intent
Contact
If you would like more information about PerformRx's residency program, please contact our residency director:
Devon Trumbower, Pharm.D., BCPS
T: 1-484-497-1184
E: dtrumbower@performrx.com