PBM Insourcing - The New Model
Ian McCarney, Manager, Marketing Content
January 25, 2019
Staying Competitive During a Time of Consolidation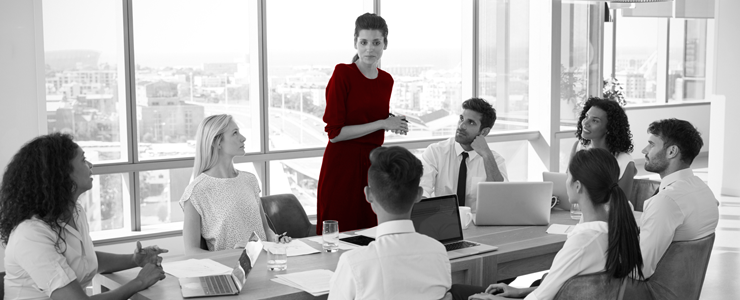 As the healthcare landscape continues to change at a rapid pace, key players within the industry have shifted their focus toward strategic mergers and acquisitions. Managed care organizations (MCOs), for example, are now looking for ways to effectively manage the full spectrum of care for their members. In an effort to stay competitive, combinations that allow the management of both medical and pharmacy benefits are emerging as one path to integrated care management.
Traditionally, MCOs have managed the medical benefits for their members while partnering with a PBM to administer pharmacy benefits. However, MCOs are now realizing the significant cost-savings and increased potential for achieving healthier outcomes associated with managing both benefits, as evidenced by the recent wave of mergers and acquisitions between the big players in the MCO and PBM industries.
While the concept of combining medical and pharmacy benefits management seems like an obvious recipe for success, not all MCOs possess the capital required to purchase an established, full-service PBM. How can these smaller players compete with the larger MCOs that are now a "one-stop-shop" for all member benefit needs? The answer: Build in-house PBM capabilities.
Although the solution sounds simple, the process is not. Administering pharmacy benefits is more than merely processing pharmacy claims – to be successful, MCOs must invest in and leverage a knowledgeable and qualified pharmacy services staff along with the right technology. Integrating a system of standard and sound pharmacological protocols, practices and processes into an already existing infrastructure stands as a considerable challenge without the proper assistance. In these cases, it might make sense to seek consulting expertise to help with the transition. While not without its expense, this option is far more cost-effective than purchasing a PBM. Enter PerformRxSM.
PerformRx is a full-service, NCQA and URAC accredited, pharmacy benefits manager with a proven track record of generating significant cost savings for clients and helping their member populations achieve healthier outcomes. Not only is PerformRx the perfect partner for managing pharmacy benefits, but the company is also a valuable insourcing resource for MCOs considering in-house pharmacy benefits management. As part of an organization that owns and operates health plans in a number of states, PerformRx offers extensive knowledge and experience, including best practices for how an in-house PBM should function.
PerformRx's Approach to Insourcing Support
PerformRx's approach to helping MCOs bring PBM operations in-house consists of three-phases:
Phase 1 – Assessment and Planning
During this initial phase, PerformRx works alongside the MCO to assess current capabilities in regard to IT systems, call center operations, reporting and analytics, prior authorization, network management, formulary administration, and rebate contracting. After the assessment is completed and gaps and constraints are identified, PerformRx works with the MCO to finalize and articulate a strategy.
Phase 2 – Strategy Execution and Private-label Support
Phase 2 involves the transition from the MCO's existing technology platforms to PerformRx's proprietary suite of technology solutions. During the transition, PerformRx takes a private-label role as the MCO's in-house PBM. This allows the MCO to go live with the venture and begin promoting its new role as a pharmacy benefits management solution. As augmentation of the MCO's existing capabilities continues, PerformRx will collaborate with the MCO to launch a targeted marketing campaign promoting the introduction of the new service.
Phase 3 – Full Transition and Knowledge Transfer
PerformRx helps the MCO ensure that training and staffing requirements are met for all functional areas including: leadership/management, provider call centers, sales and account management, etc. Control of all audit and rebate agreements, along with the management of the established pharmacy network, are transitioned to the contracting MCO. Upon completion of the final phase, all requirements are met and the MCO assumes full control of their new PBM service offerings.
In an effort to further support and complement its new service offerings, the MCO has the option to extend its relationship with PerformRx.
Helping to Ensure a Successful Outcome
PerformRx provides the following services throughout all phases of the plan:
Project Management

Full Claims Processing Transition Support

Unit Cost Management Strategy and Services

Utilization Management Strategy and Related Programs

Specific Line-of-business Program Support

Compliance and Quality Program Support

Sales and Account Management Support
To remain competitive in today's transforming environment, providing a full spectrum of care management for your members is crucial. As the legal and regulatory landscape continues to evolve, and the wave of consolidation among the big players in the industry swells, now is the time to seriously consider investing in an insourcing solution for your PBM services.