Shaping CMS Policy
Candice Gennaro, CHC, HCP, Manager, Medicare Programs
July 16, 2018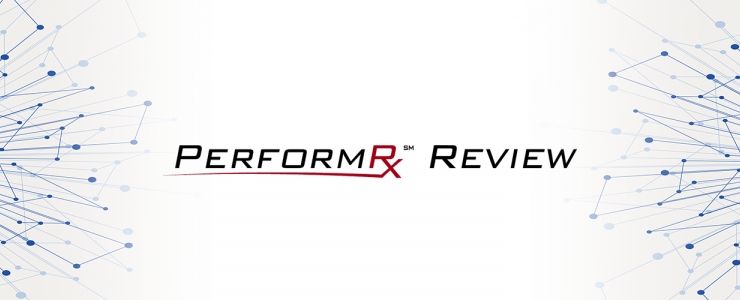 To shape CMS policy and provide the highest quality of service to clients and their members, the compliance team at PerformRxSM ― in collaboration with other internal business units ― continually monitors CMS policy and guidance through a variety of techniques.
CMS' annual Call Letter is the primary venue for CMS to announce new and changed guidance for Part C and D sponsors for the upcoming contract year. The Call Letter contains significant CMS policy that impacts PerformRx, as well as other contributing members of the health care industry. CMS releases a draft of the Call Letter each year. PerformRx's compliance team then has the opportunity to advocate on behalf of our company and our clients by partnering with internal stakeholders to develop comments that we then submit to CMS.
To do so, compliance submits comments to CMS either in support or not of the particular CMS initiative. CMS may ultimately use PerformRx's input to shape the final Call Letter and other policy. Our goal in providing this input to CMS is to allow PerformRx and our industry to more effectively serve the Medicare program and, ultimately, the beneficiaries. CMS accepted more than 50 percent of the comments submitted by PerformRx for the contract year 2019 Call Letter.
PerformRx relies on the outstanding relationships among its compliance, clinical, and operational business units to implement CMS guidance and build an expert understanding of how new and reformed guidance can impact the industry. PerformRx bridges the gap between CMS and the health care industry, by posing valuable questions for CMS relating to issues for pharmacy benefit managers, client health plans, and Medicare beneficiaries.
The infographic below provides more details about how PerformRx helped to shape CMS' contract year 2019 Call Letter.