Data Points or Patients - What is the Focus of Opioid Initiatives?
Sheena Cherian, Pharm.D., Director of COTO; Travis Taylor, Marketing Specialist
April 25, 2018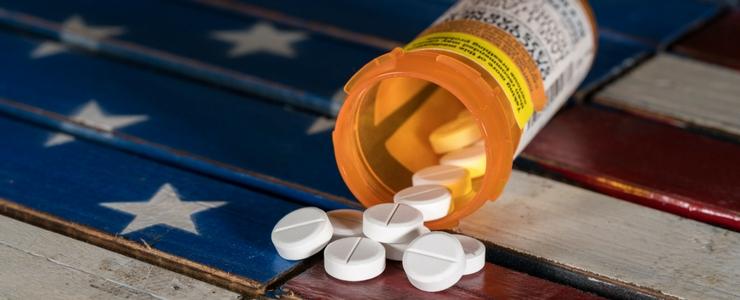 The Centers for Disease Control and Prevention (CDC) estimates that there are 115 opioid-involved deaths every day in the United States.¹ In October 2017, the Trump Administration declared the nation's opioid epidemic a national public health emergency. Over a considerable period of time, many individuals and organizations in the health care community have been deeply involved in proactively managing opioid use and are now turning their attention to gaining control of and reducing the widespread misuse of opioid medications.
As an early strategy, many managed care organizations focused on lowering the morphine milliequivalent threshold or the days' supply of prescribed opioids. However, this raises an important question of whether this should be the primary avenue to control opioid misuse. Not every individual taking prescription opioid medications deliberately misuses the medication. While success in reducing doses and days receiving therapy is admirable and may ultimately serve to decrease the rate of dependence, attention must also be paid to ensuring access to safe and effective treatments for patients who are struggling with pain.
Recently, a PerformRx associate participated in an opioid panel discussion regarding what health plans were doing to manage the opioid epidemic. The panel consisted of representatives from several national health care related companies. During the conversation, it was discovered that blocking access through point-of-sale edits at the pharmacy for members prescribed high doses and/or members who exceeded therapy for a predetermined length of time was the intervention that led to the most significant impact.
All panel members concluded that this approach provided success in reducing the quantity of opioids per prescription as well as the total number of members taking opioids. However, the following question was raised: Is this truly the measure of success in an opioid program? There are clearly other examples of measures that must be considered before declaring a program's success, including:
Health plans experienced a high level of disruption with the membership, which challenged the number of resources needed to handle resulting questions, complaints, and grievances.
Physicians' offices were inundated with requests for prior authorization submissions, which increased frustration when requests were denied.
Members who were awaiting approval for their pain medication would not pick up their other medications from their pharmacy until their opioids were approved, which contributed to lower adherence to treating chronic conditions, such as diabetes and heart disease. Further, when prescribers would not prescribe their opioids, patients eventually stopped going to the doctor, thus risking their overall health.
These examples illustrate that not all approaches to managing opioids can be data-driven. Data does help to focus interventions, but the ultimate goal should be aimed at achieving the complete care of the patient. Whether from the viewpoint of a pharmacy benefits manager (PBM), health plan, health system, community, or society as a whole, we have a responsibility to assist each other where we can. This ongoing issue of opioid misuse cannot be solved by any one entity; rather, it is the responsibility of all participants to be engaged in doing their part and working together as a whole.
Now that more states are imposing specific opioid regulations, some leverage has been gained by managed care organizations and providers to restrict access through limitations on early refills, which limits increases in existing opioid medications, and prevent acute therapy from becoming chronic therapy. These are all positive steps aimed at mitigating the growth of this current epidemic.
However, what these tactics do not address is the total care management of patients and improving access to services and treatments necessary to help ensure better health outcomes. Due to the physical dependence that opioids cause, many patients cannot simply be cut off from medications that they have been chronically using. In addition, many of these patients have health conditions that may be best managed through judicious use of opioid therapy.
Furthermore, when rolling out initiatives, all implications must be considered, because there may be a significant impact to the operational infrastructure of health plans, PBMs, and provider resources. Not only are the pharmacy areas affected, but so are the call centers within member services, as well as care managers, prescribers, and hospitals. Ultimately, when the patient is provided insufficient access to care, other areas of the health care system may be impacted by unmet needs.
One week after implementing point-of-sale restrictions on access to opioid drugs, PerformRx experienced a 30 percent increase in call volume and a 24 percent increase in prior authorization requests. We realized that this operational impact could not be sustained long term. As a result of our initial experience, PerformRx has sought to work more closely with our health plan clients and with the provider–prescriber community to better understand the support role for the appropriate transition of patients to lower doses of opioids while also minimizing disruption to therapy, where possible.
An adaptable approach was used that included addressing issues of access, increasing alternative pain management options, and providing titration support, and considering individual patient factors in therapy recommendations.
These initial outreach efforts are crucial steps toward managing the opioid epidemic; however, we have only scratched the surface. As health care providers and members of our community, what more can we do to ensure these patients receive the care that they need? This important issue affects a large population across the country, and we hope to elicit better collaboration among all stakeholders to find and develop more successful strategies.